FEATURED ROOM OF THE MONTH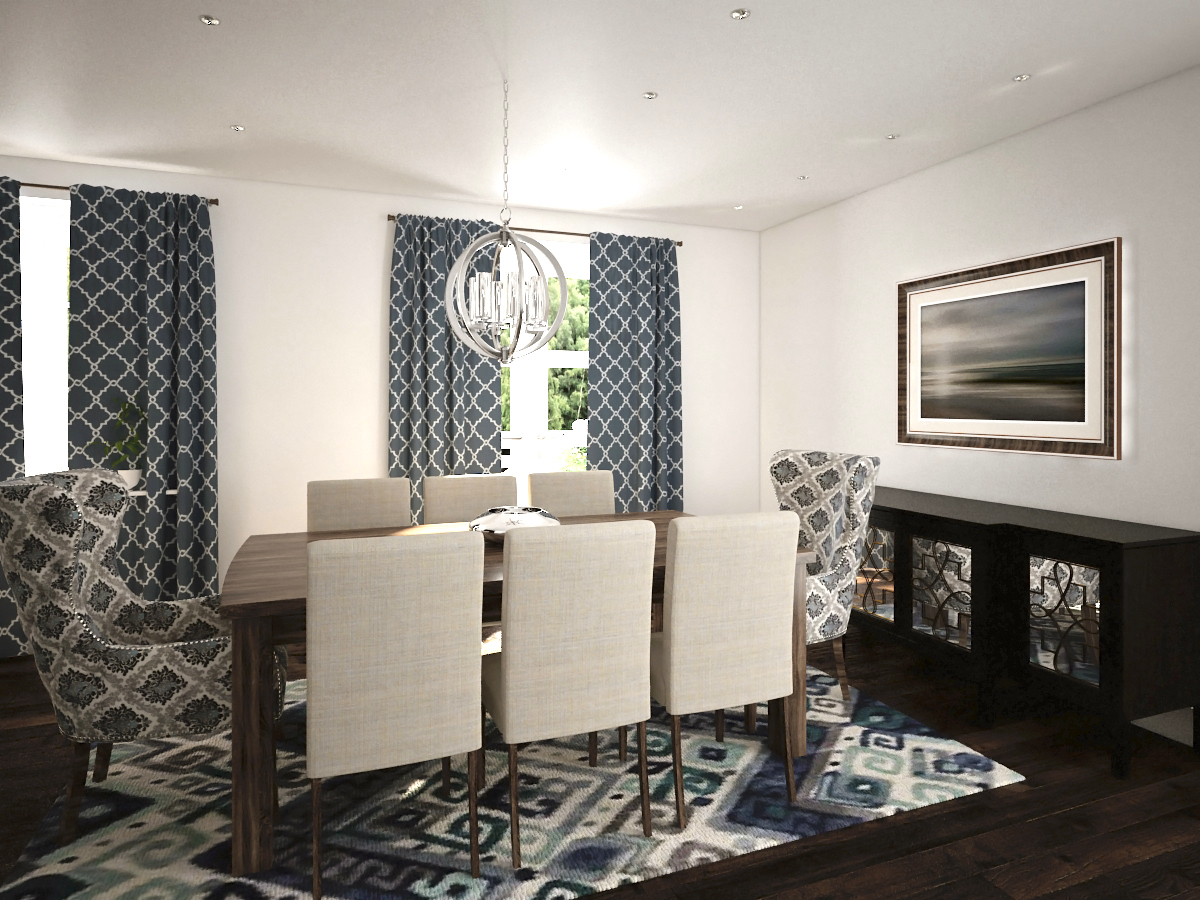 This room is available until 8/31 at this price after which it will be available below for $99.
The Transitional Dining Room is a classic timeless style the will upgrade your dining room into a well designed sophisticated space. From the soft colors to the grounding wood, this room is bound to make everyone in it feel good and help you create amazing memories.
You will receive a spreadsheet with all the links and instructions to layout and install. This includes paint, floor, furniture and everything you see on the board. If everything is purchased it will cost you $2055. 
Here you can see all of the previous rooms that were created and purchase them for $99. If you do not see what you are looking for you can order your own here. Customization is available for a $150 fee.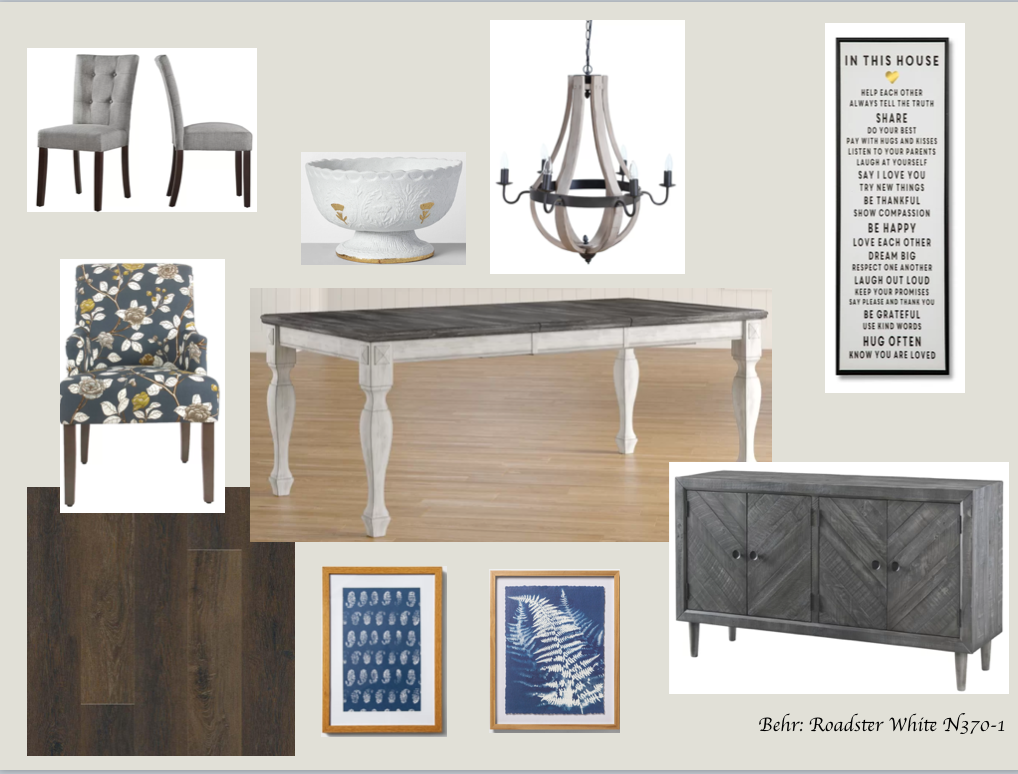 FARMHOUSE DINING ROOM
Designed with neutral colors in mind to provide a backdrop to family meals and memories, this farmhouse dining room has chic simplicity written all over it. The simple chairs matched up with the gorgeous accent chairs at either head and little touches of color all around add some playfulness. The full price of this room is $1800.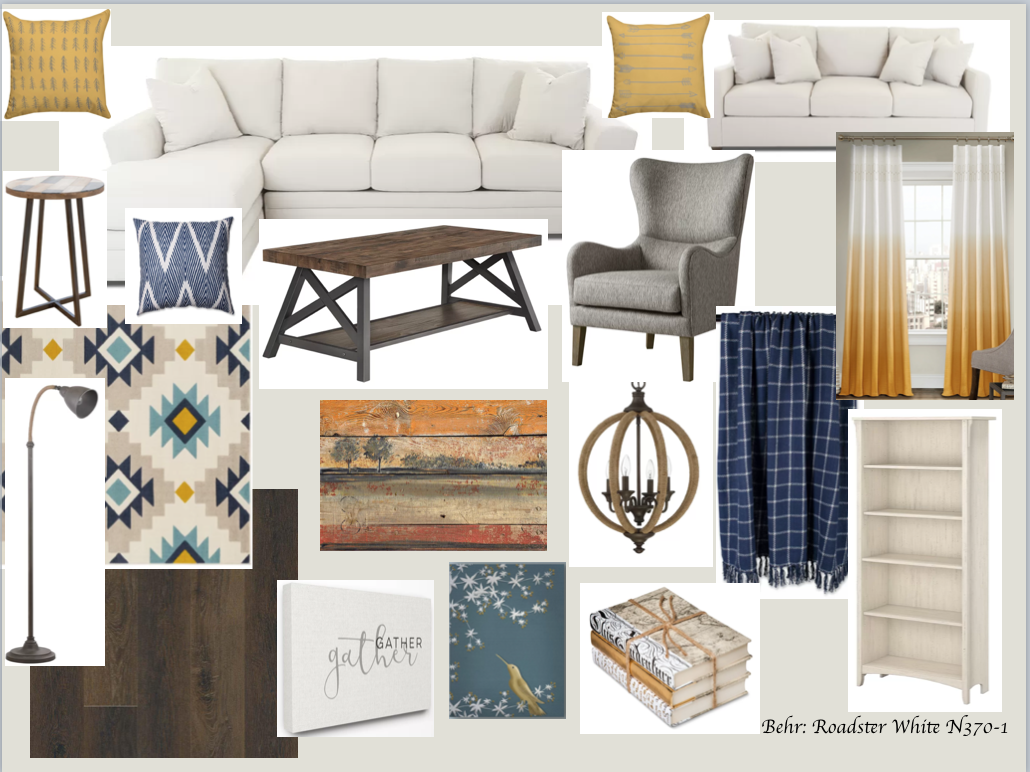 FARMHOUSE LIVING ROOM
I absolutely love this room. In typical farmhouse style it manages to stay neutral while imbuing personality into your home. The pops of color can be switched for any bright tone that you like and add some light to this super comfortable, classy room. The total of this design is $3700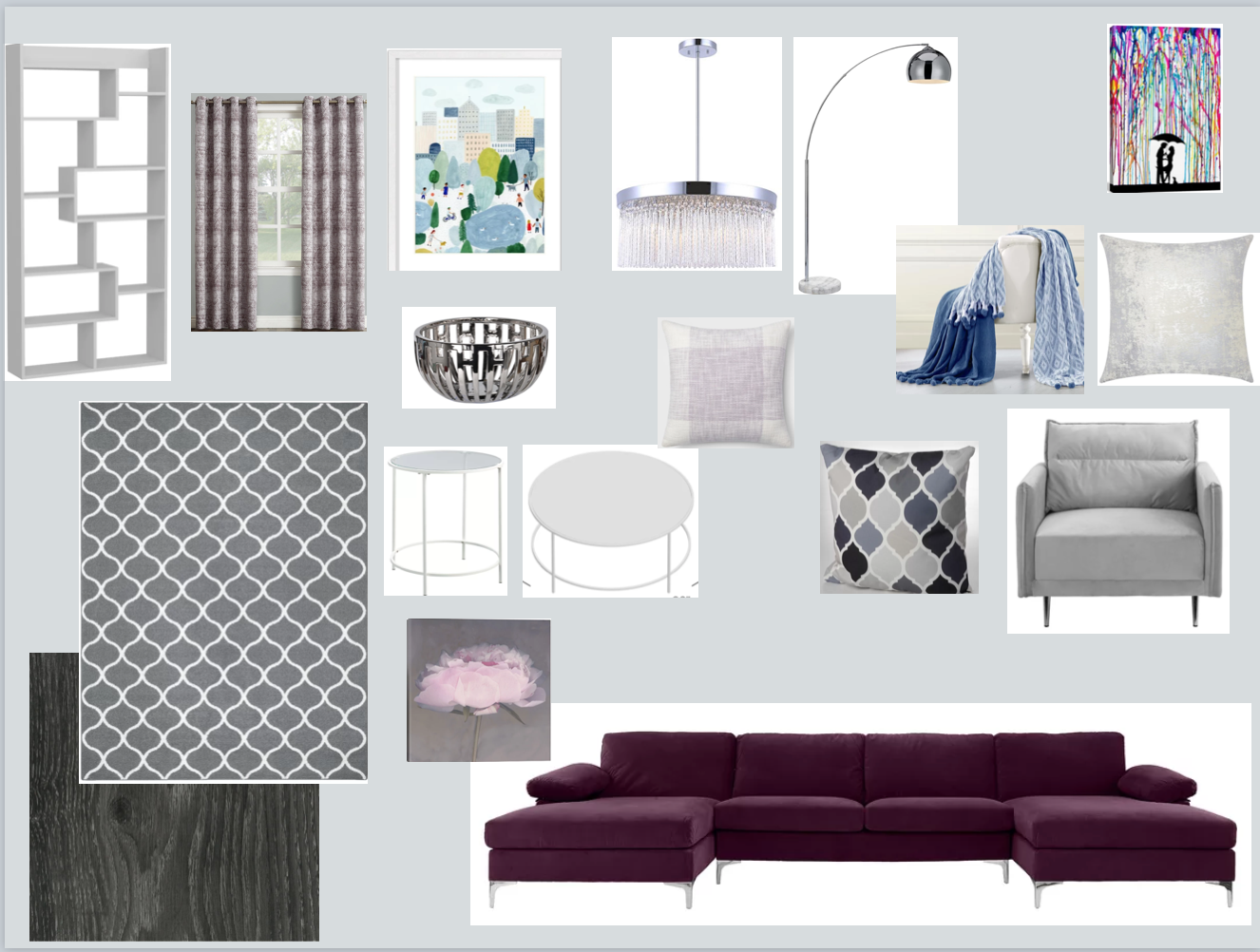 MODERN LIVING ROOM (PURPLE)
With a dash of personality and a lot of modern this room is the perfect style for someone looking for clean, cool and modern without looking too typical or gray. Keeping the background clean but having big splashes of purple gives contrast and fun in a stylish way. The total of this design is $2200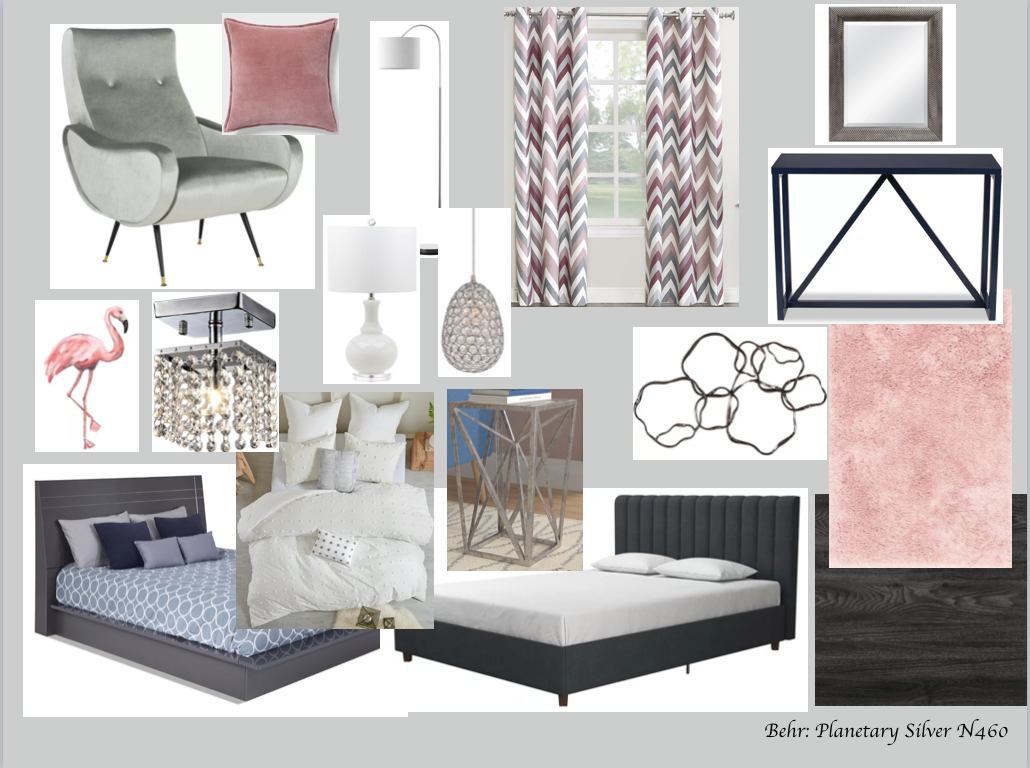 MODERN GUEST ROOM
This room is modern yet welcoming, soft yet gender neutral, and stylish yet classic. Perfect for any guest that would come visit. Using heavy colors for the beds geared towards a good night sleep this room is guaranteed to make your guests feel happy. The total design of this room is $1900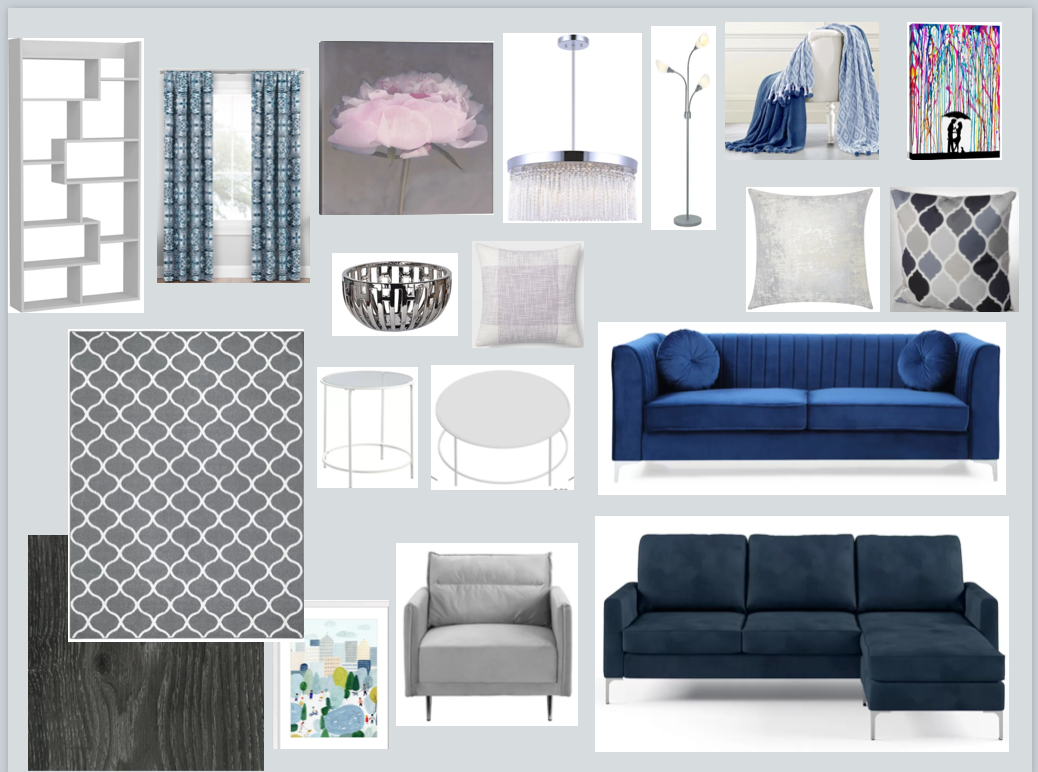 MODERN LIVING ROOM (BLUE)
This classic design brings modern to a whole new level. Guaranteed to wow, this room is magazine worthy. With contrast and glam the couch will bring this room to a whole new level. The full design of this room is $2200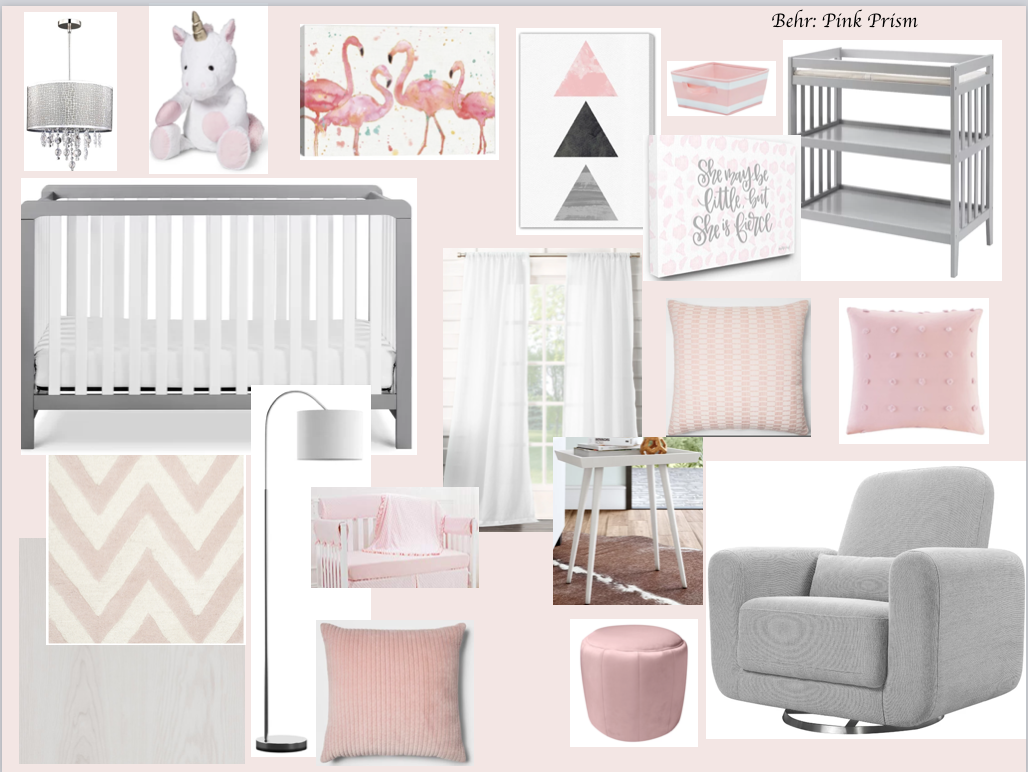 MODERN GIRLS NURSERY
Looking sweet and stylish this design has all the softness that a nursery needs, while maintaining the sophisticated style of your home. Using a soft pink to warm up the cool silver this room is the perfect place for your little one to relax after a long day of cooing 🙂 The total of this design is $1800.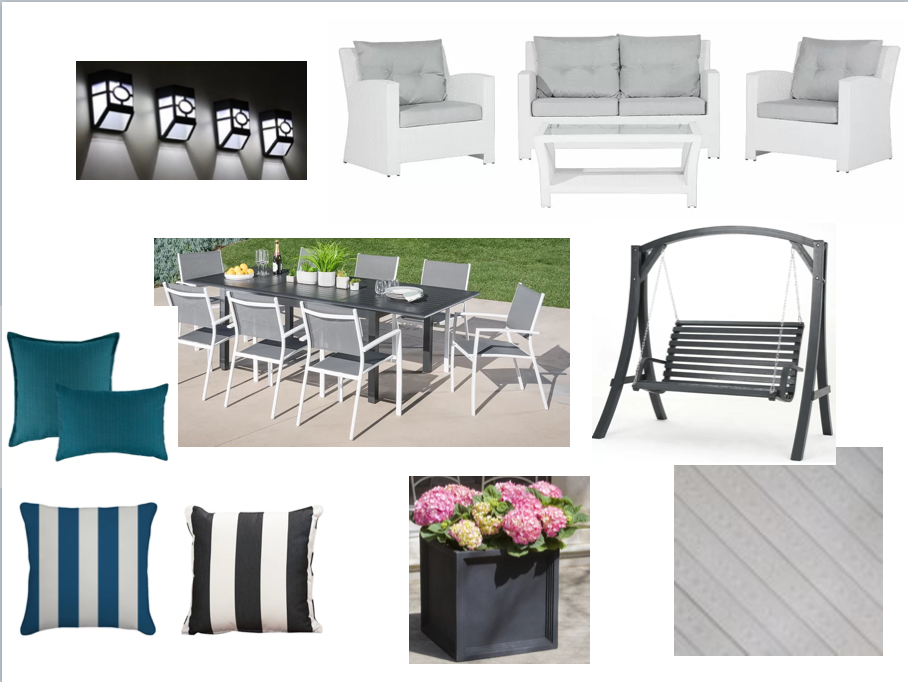 MODERN OUTDOOR SPACE
Perfect for those looking to upgrade their patio from standard to designed. With a modern vibe and comfortable seating this space will be comfortable on the body as well as the eyes. The table provides plenty seating for guests as well. The full price of this design is $3200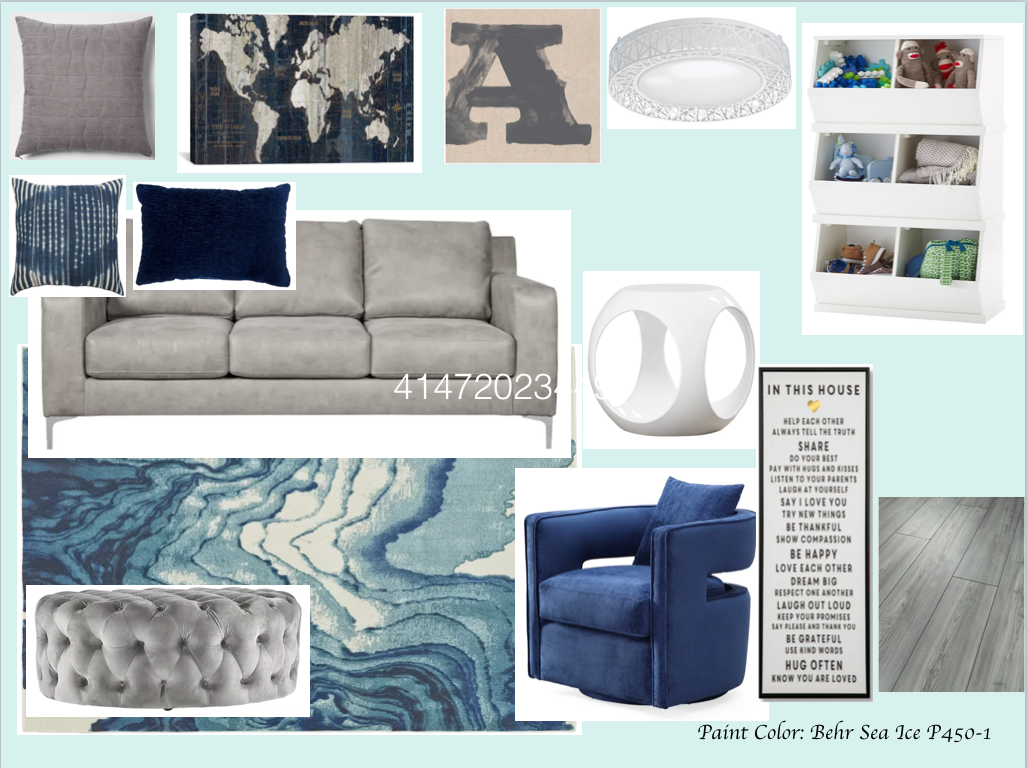 MODERN PLAYROOM
This room manages to bring fun and color and personality without sacrificing on style and design. The cool tones keep it stylish while the patterns bring in the childish side of the room. Equipped with storage and kid-friendly design this room will make you smile every day. The total design for this room will cost $2000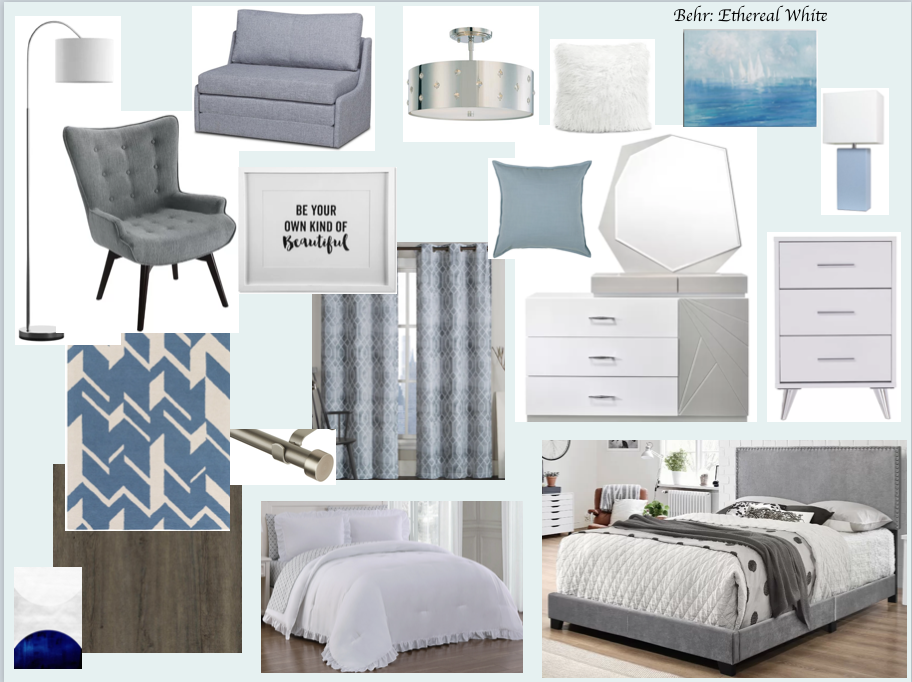 MODERN MASTER BEDROOM
Like a grand hotel, the quiet neutrals of this room will lull you to a luxurious sleep. Gender neutral to make all parties feel at home, and gorgeous so that you have an oasis. The sitting corner and the furniture selection is designed for some quality time away from the day to day so you can relax. The total of this design is $2800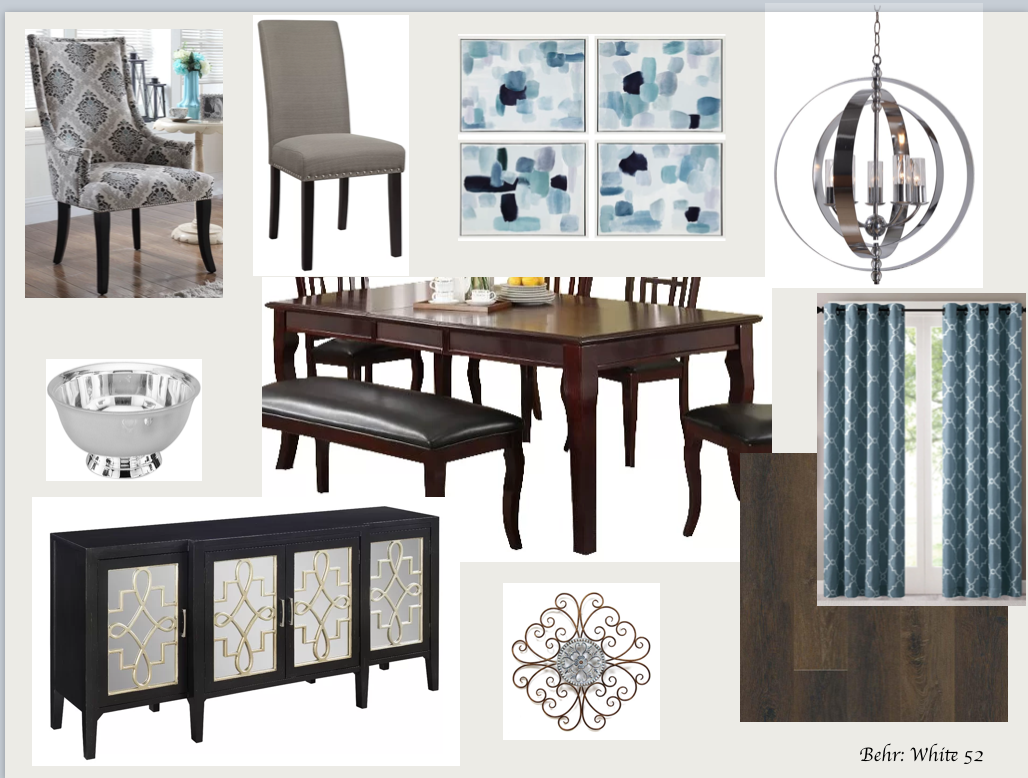 TRADITIONAL DINING ROOM
This timeless design will have you enjoying family meals for years to come. With the classic table and chair print to the little pops of color for contrast it is a crowd pleaser. I can just see the happiness and love happening in this room. The total for this design is $2000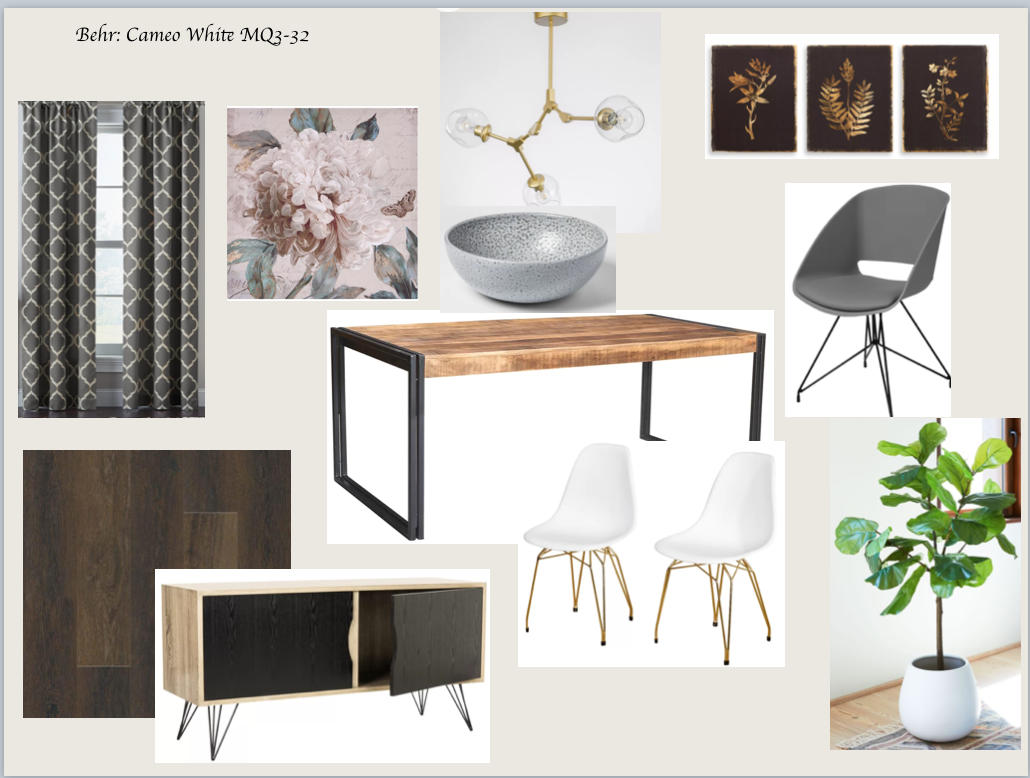 URBAN MODERN DINING ROOM
I absolutely love this room. Full of personality with a lean towards rustic yet still boasting the clean lines of modern. The wood table that just asks for nicks and scratches and the absolutely awesome light fixture are just adding to the charm. The total design for this room is $1800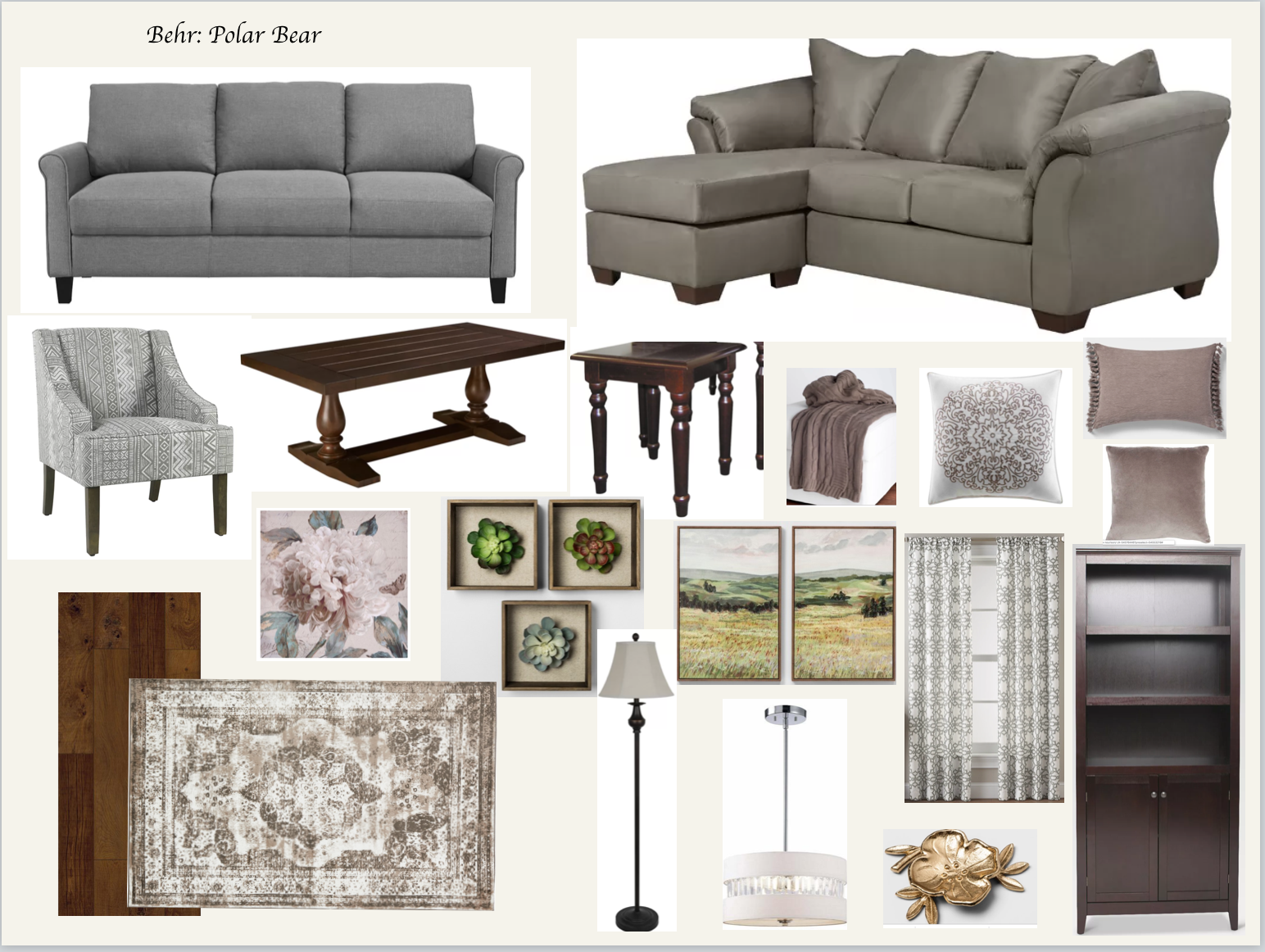 TRADITIONAL LIVING ROOM
This room is a classic guaranteed to look good forever. Using neutral colors and bringing in some pop of personality in the patterns this room will make you feel right at home. From the comfortable couch to the beautiful end tables, you will love to sit and entertain in this space. The total of this design is $2200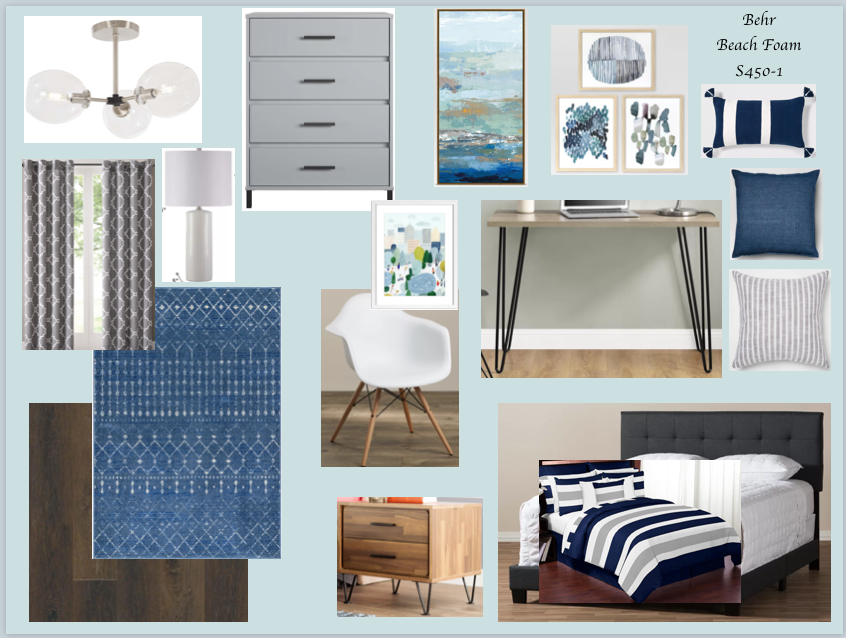 URBAN MODERN BOYS ROOM
With strong male vibes yet still a little whimsy this room is perfect for a boy to grow up in. using strong lines and bold contrast yet soft relaxing artwork we created an environment that is easy to relax in. The total for this design is $1500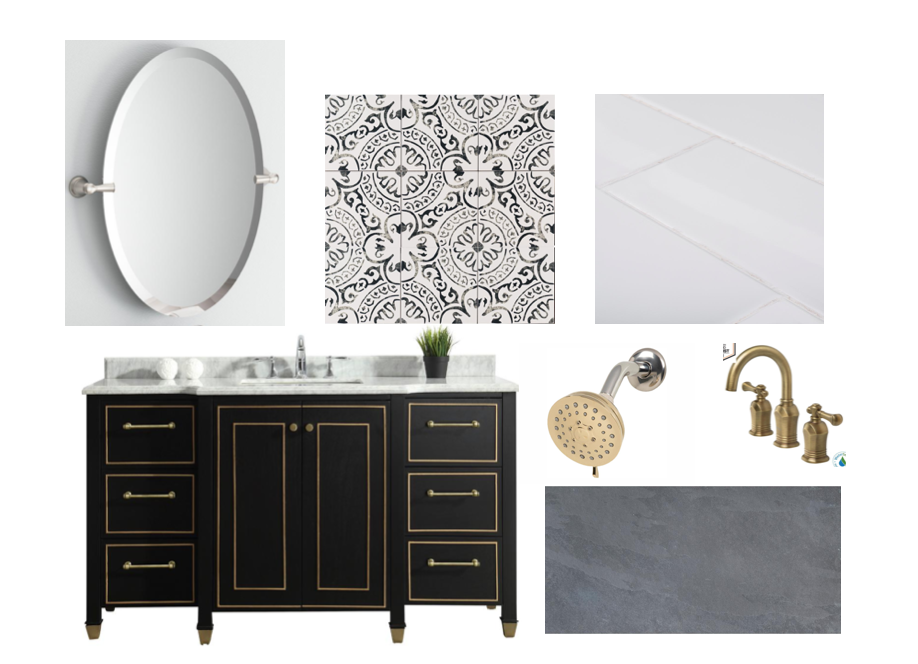 URBAN MODERN BATHROOM
Use these finishings if you are looking to get away from the typical bathroom and yet to still keep a timeless classic look. The black brings in the modern while the gold brings in the rustic glam look. The total for this design largely depends on the size of your bathroom but is roughly $1200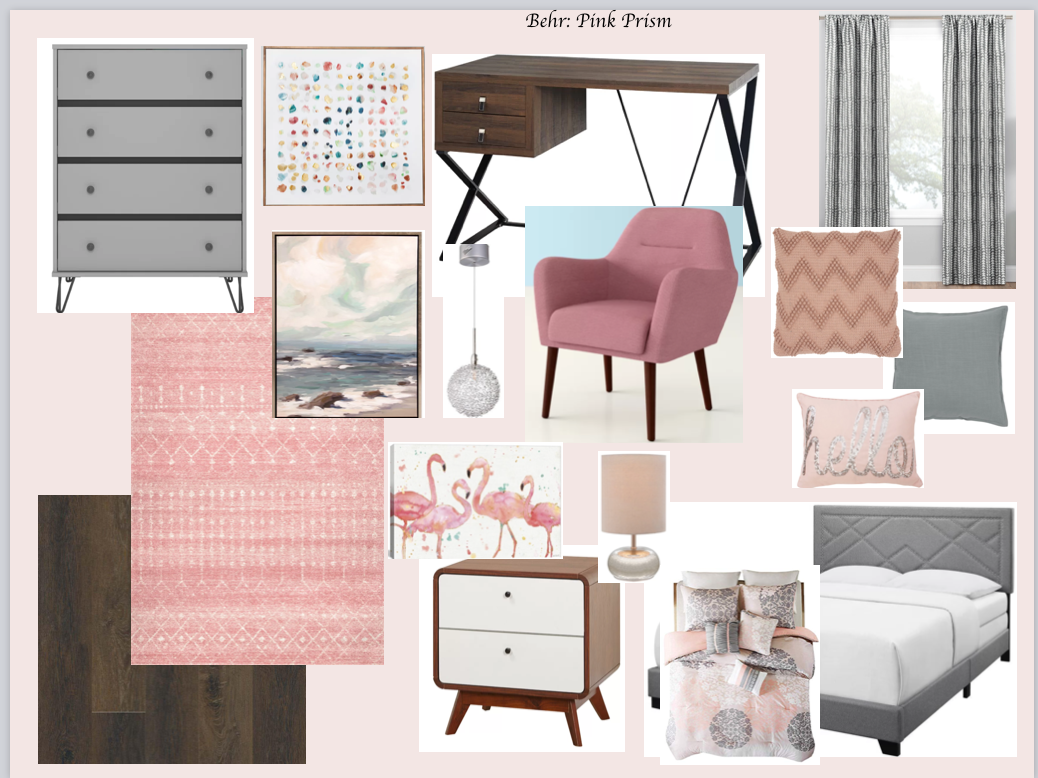 URBAN MODERN GIRLS ROOM
Sweet yet sophisticate this room will make your girls swoon. With the mature pink and beautiful furnishings this room will become a haven for them with or without friends. The total for this design is $1800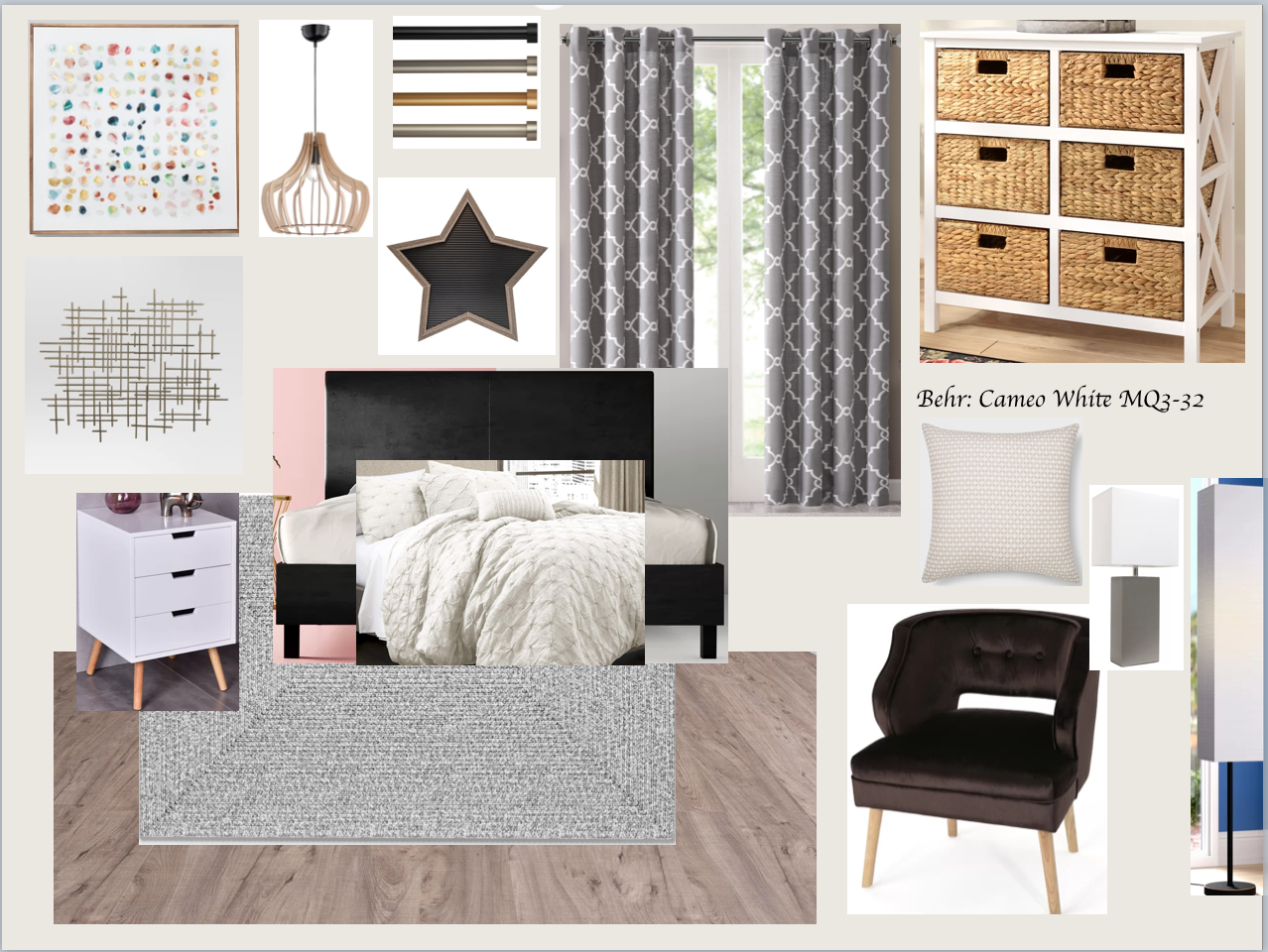 URBAN MODERN GUEST ROOM
Classic and unique this guest room is going to make any guest feel at home. With a strong bed presence and a soft light and accesories we achieve the perfect balance for a restful and amazing stay. The full design of this room is $1800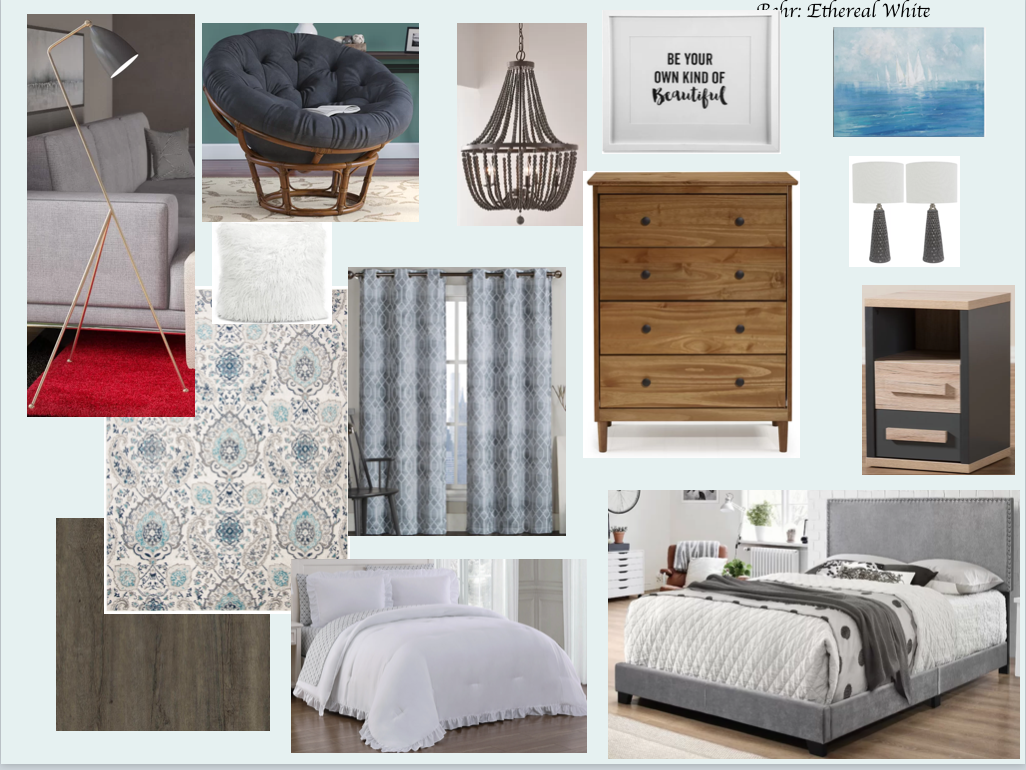 URBAN MODERN MASTER
With soft tones and sweet colors this room is a true oasis. Points for style and more points for grace, you will look forward to going to bed every night (well, who doesn't? lol) The full design for this space is $1900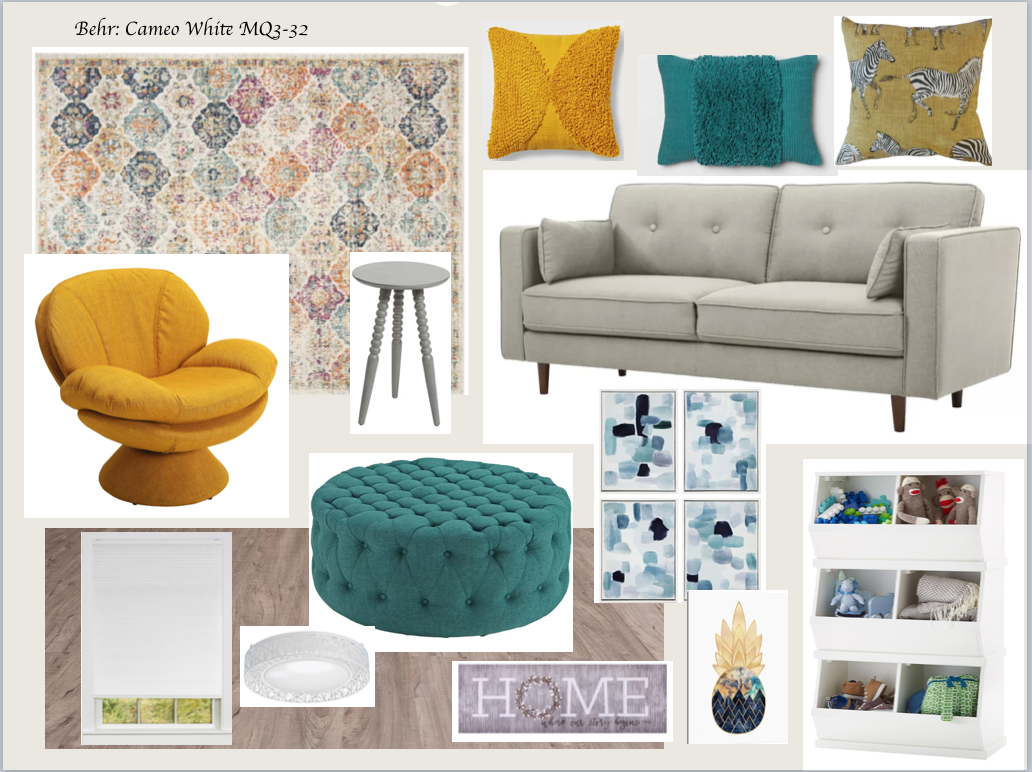 URBAN MODERN PLAYROOM
With fun bright colors on a backdrop of neutrals, this room is literally perfect for a stylish yet kid-friendly playroom. With a busy rug to hide spills and soft furnishings a busy rug to hide spills, it's completely mom-friendly as well. The full design for this room costs $2000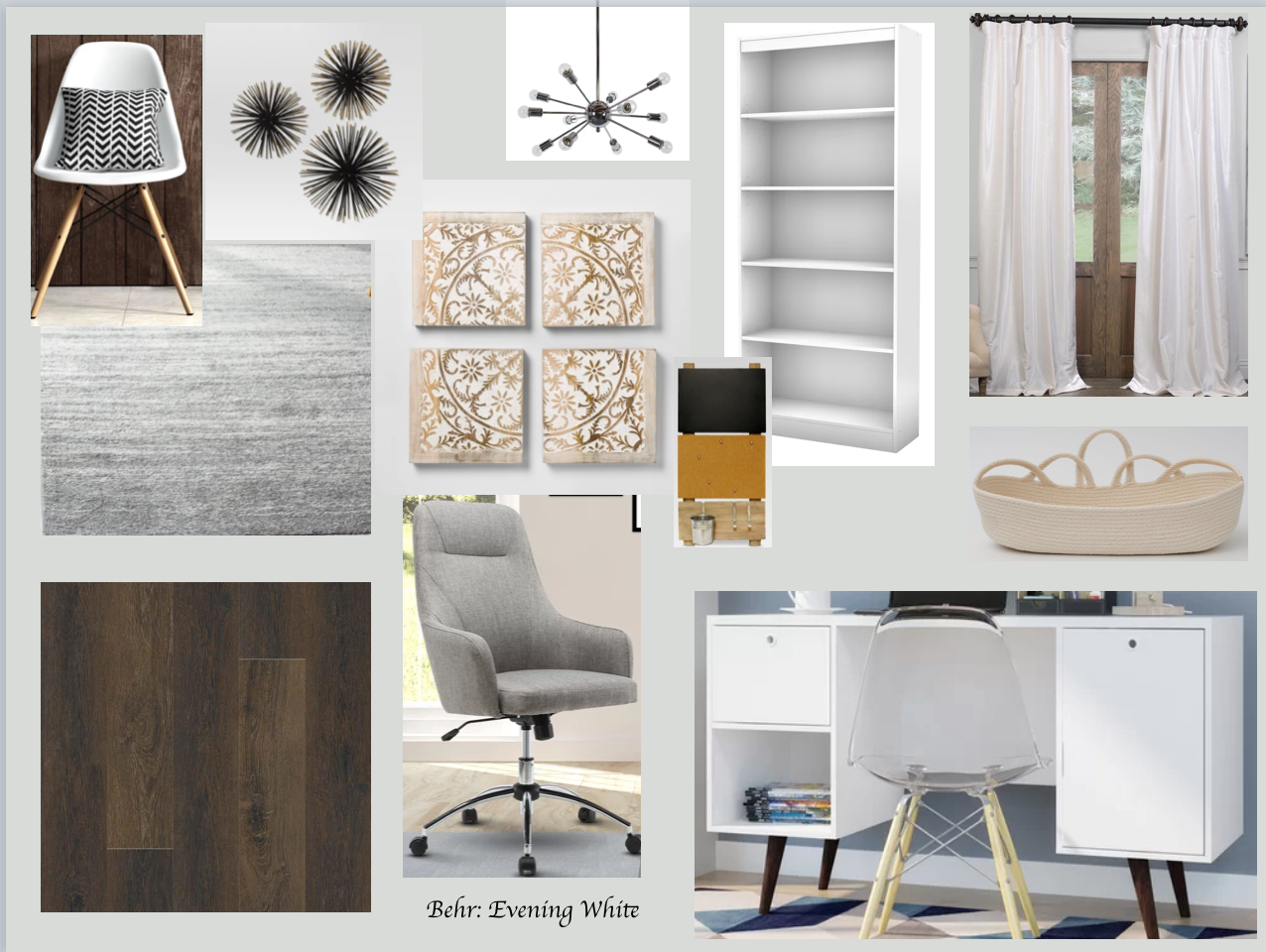 URBAN MODERN STUDY
Classic and neutral this room is perfect for productivity and focus. A space that is just yours to work in, that will be used for this purpose only is a dream come true, let's make that dream perfect. The full design for this room is $1300